Buying Toys for your dog is a perfect way to keep them healthy and loved. They help keep your dog busy and are great bonding tools with your dog. However, some dogs will play or chew more than others. Thus, it would be best if you were precise when choosing dog toys. Selecting the perfect ty can be daunting at times because of the endless options. Getting a toy will depend on your dog's preference and personal style, whether they like playing or chewing.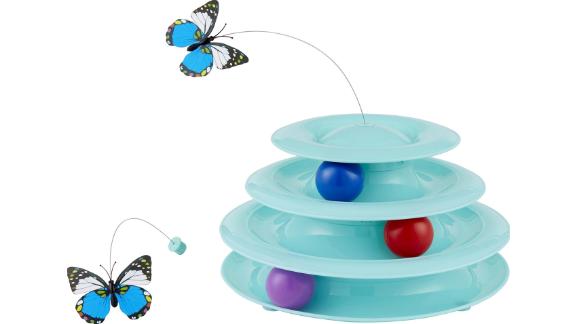 Below are the tips on choosing the right type of toys for your dog.
What are your dog likes?
Dogs, like humans, have unique and different tastes. However, your dog won't come to you and tell you what they like. You need to make the right observations to determine what your dog loves. There is a plethora of dog toys that you can miss finding one that your dog likes. First, you need to understand a bit of dog instinct. Dogs are, by nature, packed animals. They need to feel included and feel like a part of a group. Consider gifts that allow the dog to interact with you or other dogs when they go to the park. Interactive toys help occupy them and prevent them from causing damage when bored.
Chew toys
Versatile, challenging, and long-lasting chew toys are great toys to get your dog. However, choosing the right chew toy is no walk in the park. There are some vital factors that might help you narrow down the type of chew toy to buy when shopping for dog toys online or in a dog shop. You should consider your dog's aggressiveness, whether the dog is very aggressive about chewing and destroying everything or not. Do not buy overly broad chew toys that your dog can not carry or too little that your dog might swallow when playing.
Fetch toys
Playing the game of fetch with your dog never gets old. Fetch toys are great for improving your dog's energy since it involves lots of running around. Whether you are getting a disk or a ball, you should consider the size and texture.
Plush toys
Dogs love plush toys and carry them around like babies or tear them apart if they are aggressive. They offer dog companionship and company, that's why they adore plush toys a lot. Plush toys with noises or squeaks are good to gain your dog's interest. This is great for light chewers since they are made with soft stuffing, not meant for prolonged chewing.
Tug toys
These are perfect for dogs that love tug matches and who prefer soft toys to carry around. Choose soft tug toys that help improve the health of your dog's teeth. As it chews the rope, it acts as floss, thus preventing dental disease.
Conclusion
Interactive dog toys engage your dog, both mentally and physically. Other toys like tug toys engage you and the dog building a better bond. Thus, when buying dog toys online, you should figure out what kind of behavior your dog has to help you choose the right type of dog toy.
=================================================