As the spring season is upon us, it is high time that you settled for an institution you want to spend your student life at. Should you choose to study animal aid and become a veterinarian, there are a lot of options you can consider as multiple American Universities offer excellent vet medicine training. Furthermore, it's good to check some global and national rankings to make sure that your future institution is one of the best Vet Schools ones out there.
School choice can be confusing at first, but it gets easier if you establish clear selection criteria and decide on what it is you are primarily looking for in a good institution. It can be student life, research programs, employment opportunities, location, or some other factors that will help you make the right decision. Here is a short overview of some of the best vet schools in the USA for you to make a start in finding your future school.
University of Pennsylvania School of Veterinary Medicine
This university is one of the best vet schools you can find in the country. Clinical electives are available pretty early, in the first year of your studies, but the clinical curriculum will start only in the third year. It's a pretty demanding institution to study at, but you get to attend lectures by Warren Ewens, a highly recognized and awarded professor and a creator of Ewens's sampling formula. Penn Vet is also known to be the only veterinary school affiliated with a major medical university, which gives it a great competitive advantage. So if you decide to enroll, you might need to know a good medical essay writing service to help you out.
Cornell University
This institution is very appealing to the students who want to become veterinarians, as at Cornell's College of Veterinary Medicine, you get to work with animals from the very first day of your studies. It's great for those who are into hands-on education. You don't just work with theory, but with practical skills too. As a rule, there are around 120 open seats in each class here. 
Colorado State University
This institution is unique in terms of the knowledge it can give you. Rather than following common practices, here you can learn various surgical techniques and ways to use artificial tissues in your surgeries. Students get to learn those innovative skills in their third and fourth years at the institution. It will certainly help you go very far in this field of medicine and become one of the most sought-after veterinarians in the country.
North Carolina State University
If you are looking to get multi-faceted education, this is the place you need. With North Carolina State, you can combine a few studies at the same time. You can pursue a Ph.D. or an MBA and work on your doctorate of veterinary medicine simultaneously. As for the studying program at this university, students get to spend their fourth year of studies at the world-famous North Carolina State Veterinary Hospital, which means that you will get to work with much more complicated cases than treating injured pets. 
University of Minnesota
A recent poll states that as many as 65% of students of this school were able to easily get the classes they wanted. It means that you will get quite a lot of liberty when it comes to creating your own curriculum and deciding on what it is you want to study. What's more, this university is also famous for its achievements in the domain of animal research, which you can become a part of when you study here. 
Tufts University
There are two dual programs you can choose from at Tufts' Cummings School of Veterinary Medicine: getting a degree as a Master of Science in lab animal medicine or a Master of Public Health degree. There are also more options if you are interested in conservation medicine, wildlife, animal welfare, or international medicine. The main benefit here is that you get a lot of practice options. 
University of California, Davis
This institution has been ranked as #1 vet school in the world by TopUniversities.com. Ever since 2015, this university has had the status of the best vet institution not just in the USA, but globally, which makes it quite a good option to consider. The average rate of acceptance here is around 42%, according to recent stats. The alumni of this vet school are known to have won international and national awards in the past years. 
Ohio State University
For those who are interested in treating animals for a living, there is the Ohio State Veterinary Center, which claims to have around 30,000 patients each ear. As a student, you will get to obtain some hands-on experience here. Additionally, Ohio State itself has an excellent world reputation for its college athletics, so in case you are also into sports, it's a double-win for you. 
Texas A&M College Station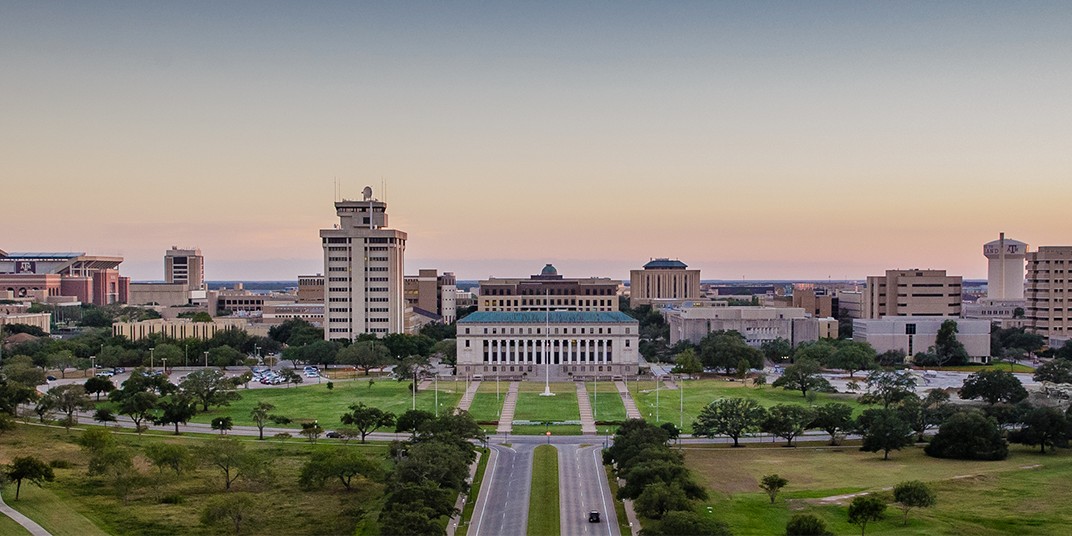 Established in 1916, the Doctor of Veterinary Medicine program here includes three years of classroom studies and lab instructions and one year of hospital teaching and clinical rotations. This school offers special options when it comes to animal dermatology, zoological medicine, and dentistry. In case you are into horses, this school would be the place of your choice as it has an innovative equine complex.
University of Wisconsin-Madison
There is a Doctor of Veterinary Medicine program here, which has been running since 1983. If you are a local resident, a year of studies here will cost you around $29,000. However, if you are coming from a different state or even a different country, you will be looking at a price tag of around $48,000 each year, excluding studying supplies like books and accommodation. 
University of Georgia
The UGA College of Veterinary Medicine says it has a mission to help students, administrators, and faculty members of the school to make essential contributions to developing and understanding international veterinary medicine and the inter-relatedness of global animal health. 
Auburn University College of Veterinary Medicine
The Doctor of Veterinary Medicine (DVM) curriculum is a challenging educational program that takes four years to complete. Having completed this program, you will be ready to take up a variety of career options within the field of veterinary medicine. You will be required to spend an average of 36 hours per week in the laboratory or classroom in order to complete the program and become a doctor of veterinary medicine in the future.
Now, this is merely an introduction to what American colleges and universities have to offer to future vets. There are many more courses and programs that haven't been mentioned here but are actually very much worthy of your attention. With this abundance of options, your institution research might take a while, but you will eventually find the place that will help you embrace your talents. It's also good to decide on what it is you want to be doing after you graduate. That way, you will be sure to choose the institution that will give you the knowledge you will actually need in your work and will be using on a daily basis. With the current educational opportunities and various institutions, the world is your oyster: you can literally take up any profession you want and make your dreams come true.
===========================================