Where to Take Your Dog on Holiday in Tokyo : A holiday wouldn't be a holiday without your furry friend in tow. They're part of the family and deserve a break just as much as you do. If you're holidaying in Tokyo, there's lots of places to go that are totally dog friendly and fun for them.
Let's take a look at your options:
Koyaru no Sato Doggy Island
In Yachimata, Chiba – around an hour outside Tokyo itself, there's a beautiful hotel that's their to help both you and your dog relax. The rooms have amazing views of the relaxing countryside and plenty of places for your dog to run around.
There's everything you could possibly need, with large restaurants, cafés and pools and there are varying size rooms to accommodate couples and their pooch or a larger family.
The best thing is that there are also numerous activities to help your dog enjoy their stay. They have a doggy pool, assault courses outside, dog menus in the restaurant, where your dog will have the opportunity to eat with the family and a grooming salon for their much-needed spa treatments.
For a bit of fresh air, the hotel is surrounded by picturesque walking trails and awe-inspiring scenery.
Yasaiya Teppanyaki Yasai
This amazing restaurant in Roppongi has a fantastic, vegetable focused menu with some delicious delicacies from the teppan. What sets it apart from other restaurants though, is its dog friendly menu.
Your dog will be presented with their own menu of foods to choose from which are tasty and healthy. You can either set them in the dog room to enjoy their dishes with their new friends or sit in an all-inclusive room so you dog can enjoy their meal at the table with you.
Dog Parks
Honmoku Sancho Park in Yokohama
This park is one of the best-known places in Tokyo for dog runs. Although there are many other places spread across the city and outskirts, this park contains lots of amazing facilities including large open spaces and obstacle and assault courses to keep your dog entertained.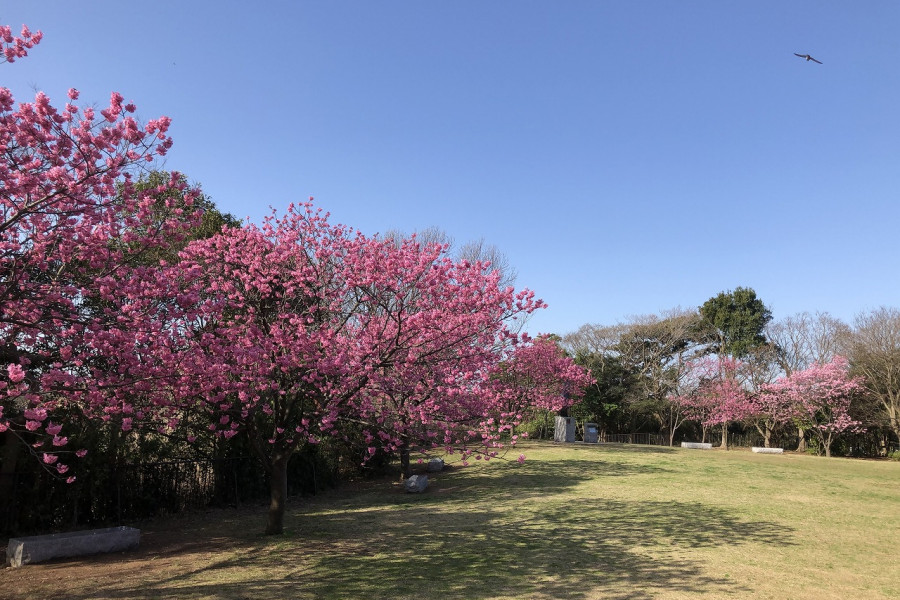 Being in a city centre can be difficult for your dog, as there aren't many green spaces to run, but these dog parks give your pooch somewhere to run and be themselves 5 minutes from your front door.
Yoyogi Park
This is the 5th largest park in Tokyo, just a short walk away from JR Harajuku Station. It has some great attractions for people, located next to the Shinto Shrines which have been standard for over 100 years. But it's also a peaceful oasis for your dog, with large ponds, fountains and lawns to play on. It's an amazing place to take any water-loving dog to play.
In the Spring, the cherry blossoms fall to the floor, giving your dog that extra bit of excitement and something fu n to chase.
The Mori Garden
Located inside the Roppongi Hill district, surrounded by giant office complexes, hotels and shopping malls, sit the Mori Garden.
It's a traditional Japanese style garden hidden in amongst the business filled skyscrapers, restaurants and museums.
In the winter, the garden is artfully lit with illuminations and houses a large Christmas market which allows entrance to dogs. There are also multiple dog friendly cafes and restaurants overlooking the gardens for a beautiful view with your best friend.
The Shake Shack in the centre has a dog-friendly terrace in the most picturesque spot with world famous views.
Minato Dog Park
Minato Park was originally built on top of a water treatment plant split into two zones. Today, the different zones are used to separate different types of dogs, with larger breeds in one side and smaller in the other.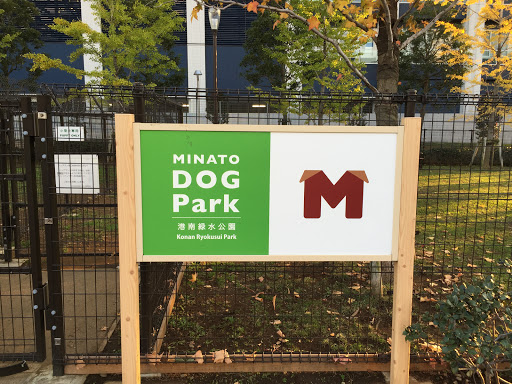 They have wide open spaces and obstacle courses to play all day with their friends.
Top Tip
Keep in mind that most dog parks, especially the more commercial ones, may ask you to book in advance to secure your place. This is to prevent the parks from becoming too overcrowded and unmanageable and to help out with keeping the parks clean and suitable for visitors.
You can usually book online in advance of your trip.
LaLaport Toyosu
Opening originally in 2006, this world-famous shopping mall has grown to a giant size over the last few years. The ground floor operates as a dog friendly zone with a specialist dog park in the center and dog friendly cafes around the outside so you and your dog can sit and chill.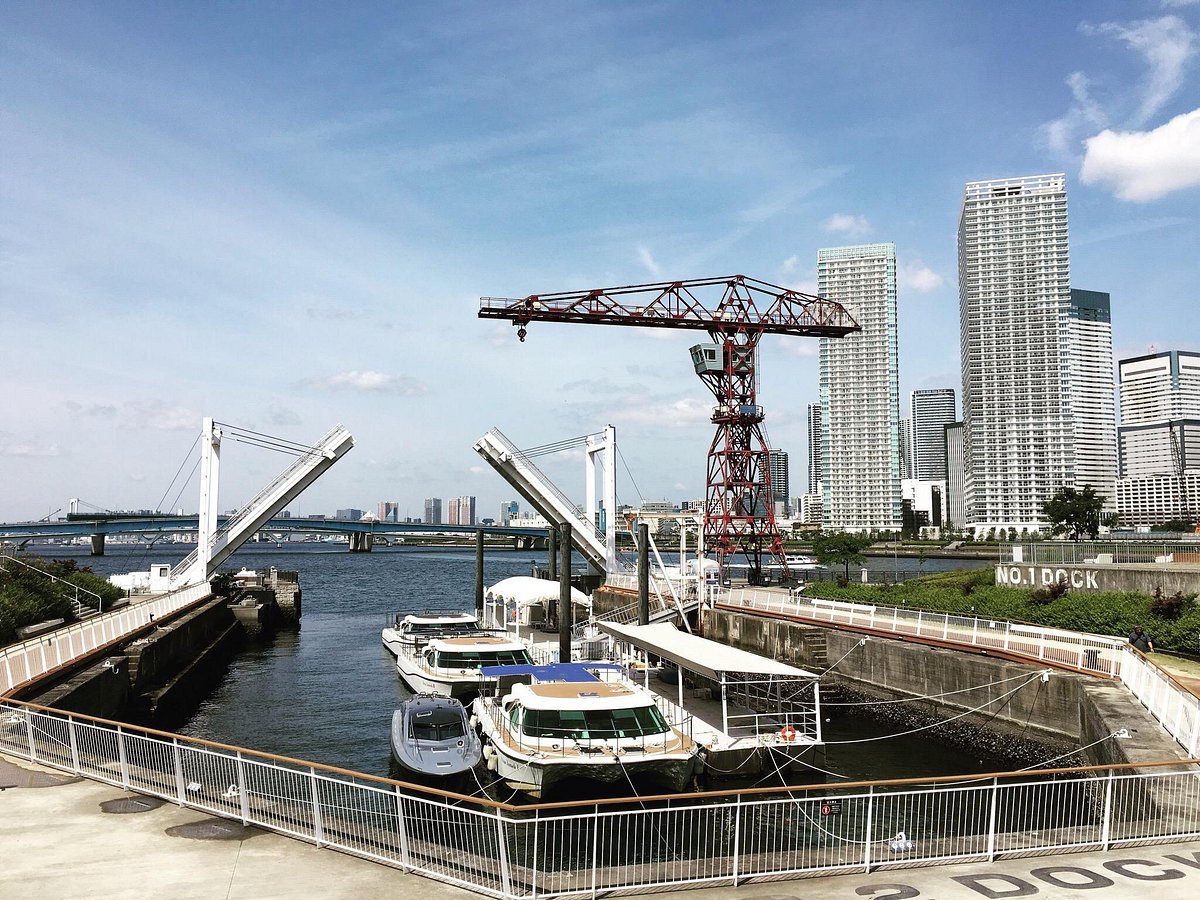 The ground floor also houses a large pet shop where you can buy your dog a quick treat and a grooming salon inside a pet hotel, where your dog can relax and unwind.
The mall also houses medical care facilities for your dog, so you can nip in to ask for tips or diet advice or resolve any health problems.
Aqua City
If you'd like to walk along the water and feel the sea breeze in your hair, then Aqua City is an excellent place for a wander with your dog.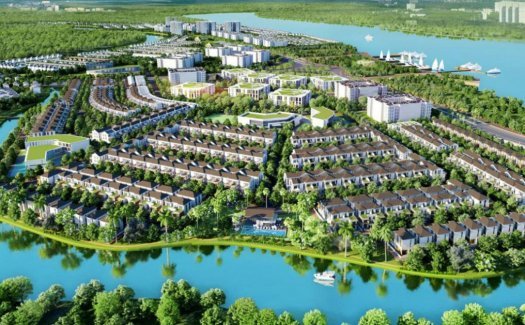 It's a shopping mall with some fantastic marine views and dog friendly restaurants and cafes located on the third floor. Once you're done eating, you could nip into Petemo or Harness Dog and browse for the perfect gifts, toys or doggy care equipment.
Summary
If you're looking for amazing places to travel to with your dog in Tokyo, you won't need to search for long. Tokyo businesses are becoming more dog friendly by the day and there's no end to dog friendly cafes, hotels and outdoors spaces that you can enjoy with your dog.
If you would like assistance taking your dog to Japan , contact Ferndale Kennels the international pet travel agents. Remember, your holiday should be your pets holiday too and if you're staying in a luxury hotel, having spa treatments and eating from amazing menus, then there's no reason they shouldn't be doing the exact same thing.
===================================================